Cookies & Internet Advertising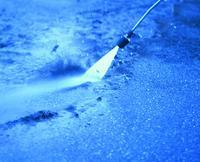 Visiting Karcher Outlet with your browser settings adjusted to accept cookies tells us that you want to use Karcher Outlet's products and services and that you consent to our use of cookies and other technologies to provide them to you as described in this notice and in our Privacy Notice. See below for information on how to modify the settings in your browser to notify you when you receive a new cookie and disable cookies altogether.
Cookies and How We Use Them
Cookies are alphanumeric identifiers that we transfer to your computer's hard drive through your Web browser to enable our systems to recognise your browser and to provide services, such as interest-based advertisements.
We also use cookies for additional purposes, including:
• Identifying you when you sign-in to our site. This allows us to provide you with product recommendations, display personalised content, among other customised features and services we provide.
• Delivering content, including advertisements, relevant to your interests on Amazon sites and third-party sites. Our interest-based ads are subject to your preferences as described in the next section.
• Keeping track of your specified preferences.
• Keeping track of items stored in your shopping basket.
• Conducting research and diagnostics to improve Karcher Outlet's content, products and services.
• Preventing fraudulent activities.
• Improving security.
Cookies and Browser Settings
The Help menu on the menu bar of most browsers will tell you how to prevent your browser from accepting new cookies, how to have the browser notify you when you receive a new cookie and how to disable cookies altogether. Additionally, you can disable or delete similar data used by browser add-ons, such as Flash cookies, by changing the add-on's settings or visiting the website of its manufacturer.
Internet Advertising
KarcherOutlet displays interest-based advertising using Google DoubleClick.
The advertisements seen by users of the site are served by Google DoubleClick. The cookies accompanying the ads allow them and their advertisers to monitor the effectiveness of the ads (e.g. by using statistical analysis cookies) and make the ads more relevant to you (e.g. if you use our sites from outside of the UK, you may get ads from your local country).
If you would like to opt-out of Google DoubleClick's cookies, please use the link below.
http://www.google.com/policies/privacy/ads/#toc-optout
We do not provide any personal information to advertisers or to third party sites.
Performance Cookies
We use Performance cookies across the website for internal purposes to help us to provide you with a better user experience. Information supplied by cookies helps us to understand how our visitors use the website so that we can improve how we present our content to you. They also allow us to test different design ideas for particular pages.
To this end we use Google Analytics. This is a web analytics service provided by Google, Inc. Google Analytics sets a cookie in order to evaluate use of those services and compile a report for us. To opt out please use the following link: https://tools.google.com/dlpage/gaoptout?hl=en