About Us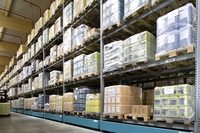 Kärcher Outlet is the official home of refurbished Kärcher Home and Garden products such as pressure washers, multipurpose DIY vacuums, Steam Cleaners and Pumps.

From time to time we may also have available some other products available such as test machines, discontinued lines or new products with damaged packaging. The site is powered and managed by JMS, one of the largest etailers of Kärcher products on the web.
JMS is the parent company of Cleanstore, an independently owned website for the sales and service of many retail and commercial cleaning machines. It has been retailing the Kärcher Home and Garden range since 2005
The Kärcher Outlet site is a secure web site for the supply of refurbished Kärcher units . Products come with a full six month Kärcher warranty which can be extended to 12 months. Refurbished Kärcher products cost far less that you would pay for an equivalent new model.
If you have any questions regarding refurbished products please email or call us and we will be pleased to help.
Kärcher is a family-owned German company based in Stuttgart. The correct spelling of our name is Kärcher but we have spelt it Karcher (without the ä) on this site so that you can find us more easily.
Kärcher's ambition is to constantly invent hi-tech solutions to simplify cleaning tasks and irrigation for consumers and professionals alike. Founded 75 years ago by Alfred Kärcher, near Stuttgart, the heartland of German engineering, the business has developed such that over 500 specialist engineers are setting new standards in the field of cleaning technology. 85% of all products have been developed within the last 5 years providing the very latest innovative cleaning solutions.
Today, Kärcher sells over 55,000 products in more than 190 countries on all continents and through more than 40,000 sales outlets. We're trusted to clean prestigious world heritage sites such as Mount Rushmore and the Space Needle in the USA, the Statue of Christ in Rio de Janeiro, Odessa Stairs in the Ukraine and closer to home, Nelson's Column in London.
The Kärcher Outlet Team