Terms & Conditions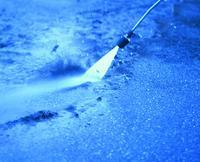 1. About these Terms and Conditions
1.1 In these terms and conditions "we" and "us" mean Karcher Outlet (a trading name of JMS Janitorial Supplies Ltd, company registration number 03269250) and "you" means you the customer. These terms and conditions together with your Order Confirmation constitute the Contract between us and you for the supply of Products and Services. No other terms and conditions shall apply.
The Contract cannot be varied unless we agree to vary it in writing or by email.

2. Placing Your Order
2.1 To place an Order you must be 18 years of age or over and be accessible by non cellular telephone.
2.2 You may place an Order by: creating your personal account and clicking on the appropriate submission button; or be sent via post or Fax. We will not accept Orders placed in any way other than those listed above.
2.3 When you place your Order, we will issue you with a Web Order Number. We will do this via email, unless you have placed your Order by telephone, in which case we will issue your Web Order Number when you telephone us. Please note that such a Web Order Number is supplied for reference purposes only and does not constitute our acceptance of your Order.
2.4 By placing an Order, you make an offer to us to purchase the Products you have selected on these terms and conditions. We may or may not accept your offer at our discretion.
2.5 If we accept your Order, we will notify you of our acceptance by issuing an Order Confirmation. We will send your Order Confirmation to you by e-mail provided you have indicated an e-mail address on your Order Form.
2.6 Whilst we will make every effort to supply you with the Products listed on the Order Confirmation, there may be occasions where we are unable to supply these Products because, for example, (i) such Products are no longer being manufactured or available or (ii) we are unable to source relevant components or (iii) if there was a pricing error on the Karcher Outlet Web Site. In such circumstances we will contact you to inform you and may suggest alternative Products that you might wish to purchase. If you do not accept our suggestions then we will cancel your Order in relation to those Products we cannot supply and repay you any money that you may have paid to us in respect of those Products. In the event of a typographical error or technological error causing a mistake in price to be shown, Karcher Outlet reserves the right to correct the error and to charge you the correct price. Before it does so, Karcher Outlet will notify you of the mistake and will offer you the opportunity of a full refund. You will receive a notification with or prior to your delivery. Subject to clause 10.1 below, repayment of such monies will be the extent of our liability to you if we are unable to deliver to you the Products you have ordered.
2.7 Information contained in our advertising, brochures, other written materials, on our web sites or given to you by our employees constitutes an invitation to treat. No such information constitutes an offer by us to supply any products.

3. Supply of Your Products
Subject to these terms and conditions, we will supply to you the Products indicated on your Order Confirmation.

4. Prices
4.1 The price for the Products will be the price indicated on your Invoice and order confirmation.
4.2 VAT is payable by you at the applicable rate as indicated on your Invoice. The company vat number is GB679-8478-47
4.3 Delivery costs, where applicable, are payable by you as indicated on your Invoice.

5. Paying for Your Products
5.1 You may pay for your Products by the methods of payment as may be displayed on the payment page of the Karcher Outlet Web Site.
5.2 You must pay in the currency as indicated on your Invoice.
5.3 If you are paying by credit card, then you must supply your credit card details when you place your Order. Your credit card will be charged at the time of purchase. We will not supply the Products to you nor perform the Services until your credit card issuer has authorised the use of your card for payment of the Products and/or Services ordered. If we do not receive such authorisation we shall let you know. Your credit card billing address must be in the mainland United Kingdom, Northern Ireland or the Isle of Man. We reserve the right to verify the identity of the credit card holder by requesting appropriate documentation.
5.4 If you are paying by cheque, wire transfer or post giro a request for payment will be sent to you and your Products will be supplied and Services provided after your payment is cleared. If we do not receive payment in cleared funds within 30 days after the date of your Order then your Order will be cancelled.
5.5 We will send request for payment, your Invoice, and Products to you at the billing address indicated on your Order Confirmation. We may, however, only send the documents by e-mail where you have indicated an e-mail address on your Order Form.
5.6 To ensure that your credit, debit or charge card is not being used without your consent, we will validate name, address and other personal information supplied by you during the order process against appropriate third party databases. By accepting these terms and conditions you consent to such checks being made. In performing these checks personal information provided by you may be disclosed to a registered Credit Reference Agency which may keep a record of that information. You can rest assured that this is done only to confirm your identity, that a credit check is not performed and that your credit rating will be unaffected. All information provided by you will be treated securely and strictly in accordance with the Data Protection Act 1998.

6. Delivery of Your Products
6.1 Orders will not be accepted and products will not be delivered to any address outside the mainland United Kingdom, Northern Ireland or the Isle of Man, Channel Islands and the Isle of Wight.
6.2 Subject to clause 6.1 we will deliver your Products to the delivery address as shown on your Order Form unless you are paying for your Products by credit card in which case, we will deliver your Products to the billing address for your credit card as indicated on your Order Confirmation
6.3 Please check here for current delivery charges: Delivery
6.4 Title to and risk of loss in your Products will pass to you on delivery of the Products to the address stated in your Order Confirmation. When goods are delivered, you or someone on you behalf will be required to inspect the goods. The contract of sale is not complete until you accept the goods at the time of delivery. You are within your rights to refuse part or all of the goods before signing the dispatch note. If someone, other than you, at the delivery address signs for the goods, we will be entitled to assume that person is authorised by you to accept the goods. The person signing for the goods must be 18 years or older
6.5 Certain items may ship by post and cannot be tracked once they have entered the postal system. All other shipments use carrier delivery for maximum security and tracking.
6.6 All shortages/damage must be reported in writing (or by e-mail) within 7 days of delivery of the goods.

7. Your Rights to Withdraw from the Contract and to Return Faulty Products or Products which do not Conform.
7.1 Right to withdraw from the contract. If you are not satisfied with any Product or the terms of any entitlement to Services you have purchased from us, you may return the Product at your own cost to us or cancel the entitlement to Services and obtain a refund of the price of the returned Product or Service entitlement if you contact us within 14 Calendar Days of delivery of the Product or entering into the contract for the purchase of Services.
7.2 Exceptions to the right to withdraw from the contract. (i) Products. Except for faulty items, returned items must be in their original and unused condition, complete with all parts, accessories, original packaging and the original invoice (ii) Services. You may not obtain a refund for a Service if you have commenced use of the Service.
7.3 The terms set out in section 7 do not affect your rights under the Distance Selling Regulations 2000, a copy of which can be found by following this link http://www.opsi.gov.uk/si/si2000/20002334.htm
7.4 Procedure to follow to claim a refund under your right to withdraw from the contract. (i) Please contact us to open a returns request against your order.
Enclose all accessories, in box warranties and other material supplied unless informed otherwise. Use, if possible, all packaging that was originally supplied. Unless damaged while being opened, the original Product packaging is most suitable for use for Product returns, and unless damaged while the Product was opened, this packaging should be used. Karcher Outlet reserves the right to reject a returned Product that was damaged because it was improperly packaged during the returns process. Ensure the following returns address is clearly displayed: Returns Department. Kärcher Center JMS. Unit B, The Old Buffer Store, Station Road, Betchworth, Surrey. RH3 7BZ. Please seal the packaging securely. Following these steps will help ensure the Product(s) arrive at the correct destination and in good condition within a timely fashion. Should you fail to follow this procedure and should the condition of the Product(s) received by Karcher Outlet show that you failed to discharge your obligations to take reasonable care of the Products, your refund will be reduced.
7.5 Faulty products or products which are not in conformity. If a Product was supplied in error, is incomplete or faulty and you believe that you are entitled to a replacement or repair, please contact us.
7.6 Any goods returned by a business must be in a resalable condition, unused, and will be subject to a handling charge of maximum £15.00 per item. An additional collection charge of maximum £15.00 will be applied.

8. Support
8.1 Except as otherwise stated on the Karcher Outlet Web Site at the time you place your Order, we will at no additional cost, provide telephone support service for Karcher Domestic Cleaning Equipment, Accessories and detergents supplied from this web site.
8.2 The telephone support service shall consist of telephone advice and guidance in relation only to set-up and installation problems and associated usability issues.
8.3 The telephone support service is available between 08:30 and 17:30 on Working Days. You will bear the cost of telephone calls you make to us at your national rate.
8.4 In providing telephone support, we will attempt to resolve your query when you first call us. We cannot guarantee resolution of your queries. On occasions we may need to return your call in order to suggest a resolution.

9. Six Month Limited Warranty
9.1 All new and refurbished machines carry a six month limited warranty against defects in materials and workmanship free of charge from the date of purchase by the original purchaser for any defective or malfunctioning part due to manufacturers defect. The warranty applies to product used for personal and not commercial or rental service. The warranty does not apply to routine maintenance components such as, but not limited to, jets, filters, belts or brushes. Damage or malfunction caused by negligence, abuse or use not in accordance with users guide is not covered. If you have questions regarding warranty, please contact Karcher Outlet customer services.
9.2 All warranty claims should made within the warranty period via the website by logging onto your account and clicking My Orders. Follow the warranty link and instructions.
9.3 IF YOU ARE A CONSUMER, THE WARRANTIES REFERRED TO ABOVE ARE IN ADDITION TO AND DO NOT AFFECT YOUR STATUTORY RIGHTS.

10. Our Liability
10.1 The contract between us shall be governed by the laws of England and Wales and any dispute between us will be resolved exclusively in the courts of England and Wales. English is the only language offered for the conclusion of the contract. If you are a resident of Northern Ireland, you may also bring proceedings in Northern Ireland, and if you are a resident of Scotland, you may also bring proceedings in Scotland.
10.2 We will not be responsible for any loss or damage caused to the goods after the contract of sale has been concluded. Otherwise, our liability to you shall be limited in contract and/or tort to the value of the order only, unless we have been negligent and that negligence has caused death or personal injury.

11. Contacting Karcher Outlet
You can contact us: by the following methods:
By email: Contact us
By post: Karcher Outlet, 7-8 Astra Business Centre, Bonehurst Road, Salfords,Redhill, Surrey. RH1 5TL
When contacting us you must quote your Web Order Number.

12. Data Protection
By placing your Order, you agree and understand that we may store, process and use data collected from your Web Order or fax Order or telephone Order for the purposes of processing your Order. Karcher Outlet will protect your information in accordance with the Customer Privacy Policy available at the URL www.Karcheroutlet.co.uk/privacy . We may also use your details to provide a credit card check for security purposes, this is not a credit check and will not affect any credit rating.
Karcher Outlet use a third party secure pay site (sagepay) to process all credit card transactions. We do not store or record any credit card data after the the purchase has been completed.

13. Circumstances beyond our reasonable control
We will make every effort to perform our obligations under the Contract. However, we cannot be held responsible for delays or failure to perform if such delay or failure is caused by any circumstances beyond our reasonable control. In the event of a delay, we will perform our obligations as soon as reasonably possible.

14. Disagreements Governing Law and Jurisdiction
We will try to solve any disagreements quickly and efficiently. If you are not happy with the way we deal with any disagreement and you want to take court proceedings, you must do so within England or Wales and the laws of England and Wales will apply. If you are a resident of Northern Ireland, you may also bring proceedings in Northern Ireland, and if you are a resident of Scotland, you may also bring proceedings in Scotland.

15. General
15.1 Neither our failure nor your failure to enforce any term of the Contract constitutes a waiver of such term. Such failure shall in no way affect the right later to enforce such term.
15.2 The invalidity or unenforceability of any provision of the Contract shall not adversely affect the validity or enforceability of the remaining provisions.

16. Defined Terms
16.1 In these terms and conditions:
"Accessory" means any ancillary Product such as, but not limited to, brush, patio cleaner (T-Racer), lance or detergent
"Karcher Outlet Web Site" means our order web site for customers in the mainland United Kingdom, Northern Ireland and the Isle of Man, Isle of Wight and the Channel Islands, the web address of which is www.Karcheroutlet.co.uk
"Contract" means these terms and conditions together with your Order Confirmation;
"Consumer" means a customer who purchases Products otherwise than in the course of a business;
"Machines" means any Karcher-branded Product which is not a Service or an Accessory;
"Invoice" means the invoice issued by us to you for the price of the Products;
"Order" means an order placed by you in accordance with these terms and conditions;
"Order Confirmation" means the order confirmation issued by us to you indicating acceptance of your Order;
"Product" means any product listed on the Karcher Outlet Web Site which we agree to supply to you on these terms and conditions and may include Services;
"Services" means any chargeable or other services (excluding guarantee and telephone support services) listed on the Karcher Outlet Web Site which we agree to supply to you on these terms and conditions;
"Territory" means the countries of United Kingdom and the Channel Islands
"Web Order Number" means the order number issued by us to you;
"Working Day" means any day other than a Saturday, a Sunday or a public holiday in the United Kingdom.
17. Karcher Outlet.
JMS Janitorial Supplies act as Agent to Kärcher UK Ltd for the United Kingdom and Channel Islands and manage their website, www.karcheroutlet.co.uk for sales of refurbished and clearance products.

18. WEEE Regulations.
As a responsible Retailer, Karcher Outlet is happy to comply with the Waste Electrical and Electronic Equipment (WEEE) directive legislation and offer a take back for recycling, our customers old vacuum cleaner, pressure washer etc, on a like for like basis.