Warranty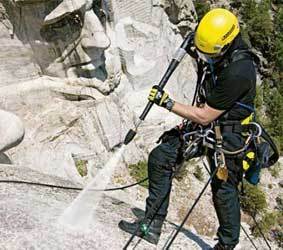 Karcher are pleased to offer a comprehensive warranty policy for all refurbished units purchased through the Kärcher Outlet site.
The warranty consists of the following:
If you detect any structural damage in the first seven days we will exchange the unit for another refurbished unit of the same series or a higher series.
If there is a mechanical or electrical fault with the unit in the first 14 days we will exchange the unit for another unit of the same series or higher series.
After the first 14 days the unit is delivered with a 6 month parts and labour warranty, held directly with Karcher Outlet, for any part that has failed due to faulty or defective manufacture. Your warranty can be extended by a further 6 months to 12 months on refurbished products and 12 months to 24 months on A-Grade units by purchasing an extended warranty.
Warranty Cover
Unless otherwise explicitly stated, all products sold on Karcher Outlet are for domestic use only. As such all standard and extended warranties offered only provide cover for domestic use.
Using the machines for commercial / industrial use will result in the warranty being invalidated.
Should the machines / accessories purchased from us be resold this will also result in the warranty cover being invalidated.
Should you ship a product purchased from Karcher Outlet outside the UK this will invalidate any warranty coverage provided.
Machines supplied as warranty replacements will be covered by the remainder of the original warranty cover.